A catalog from the Internet Archives has recaptured this site's interest in the Koken Company and the Koken brand. It is such a quintessential brand that played a huge role in shaping today's market for antique barber chairs. The catalog provided details of Koken's commitment to making high quality barber chairs and other barbers' furniture. Unfortunately, the catalog is protected by copyright laws; thus, the beautiful photos cannot be shared. Those who would like to see the 138-page document that's filled with Koken products from 1928 can head over to the this link.
The Koken Companies
Koken didn't just make barber chairs. It manufactured a variety of barbers' furniture and supplies as well. To carry out these operations, the Koken Plant in St. Louis, Missouri needed 15 acres of land, which was considered the largest of its kind at that time. Koken also had factories in New York and Oakland, California, but they were not as big as the one in St. Louis.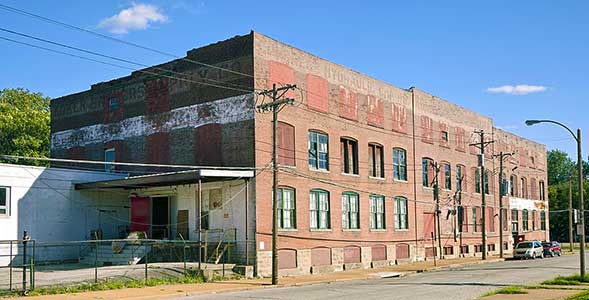 Koken had at least 13 different departments that produced parts for barber chairs and other furniture during its prime. The company also had a building dedicated to its foundry. It was where the workers melted iron to cast into barber chairs.
In one of the other buildings, the Plating Department did chrome and nickel plating for various Koken products. Meanwhile, the Upholstery Department did the cushioned seats and back covers for barber chairs. Only the most seasoned employees were placed there because the company treated upholstery as a very important feature of its barber chairs.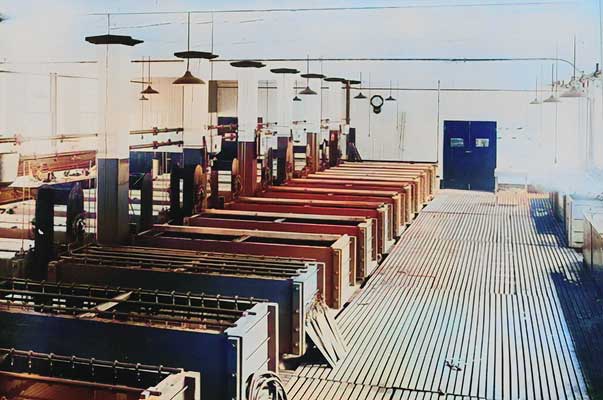 It's awe-inspiring to see how these different units at the Koken Plant came together to produce high quality products that survived to this day. Sadly, not very many hands are involved in most of today's manufacturing operations.
Koken Barbers' Supplies and Furniture
One of the most interesting parts of the catalog is the barbers' supplies and furniture section. Koken is known for its barber chairs, but not much information is out there when it comes to Koken mirror cases, barber poles, razor strops, or hair tonics. As it turned out, Koken had it all.
Described below are some of Koken's products in the catalog:
Tonique De Luxe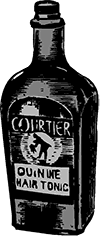 This hair tonic was sold exclusively in barber shops and beauty salons. Its odor is sourced from natural flower oils. Size and pricing schemes ranged from the small No. 14 bottle at 0.75¢ up to a 1-gallon, 2 large bottles at $6.
Razor Strop
Koken sold several razor strops in various sizes. The leather was sourced in various parts of the United States and from Russia. Prices ranged from $1.25 to $9.00.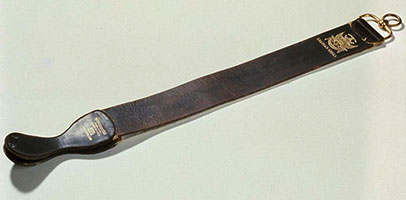 A strop is used by barbers to sharpen and polish their razors. They usually use it before and after use. A strop dressing is applied to keep the strop soft and pliable.
Portable Hair Dryer
Hair dryers in the 1920's were huge and loud. They had big motors and were made of steel. The most extravagant hair dryer in the catalog was priced at $25.00, which is equivalent to $430.00 in 2023. Today, the most popular brand in the same price point is Dyson.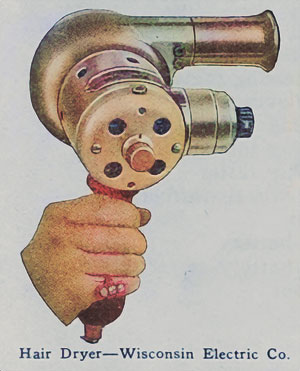 Barbers' Pole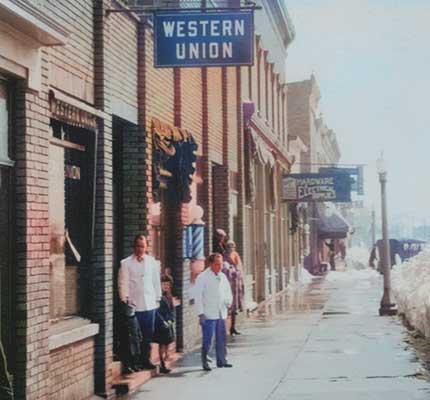 Koken revolving barbers' poles are powered by a winding mechanism that resembles grandfather clocks. The company claimed that one winding in the morning allows their poles to revolve throughout the day. Furthermore, the iron exterior is coated with porcelain enamel to protect the pole from the elements.
Shoe-Shining Stands
Shoe-shine stands are still in use today, but they're not as prevalent in the western hemisphere as they are in other parts of the world.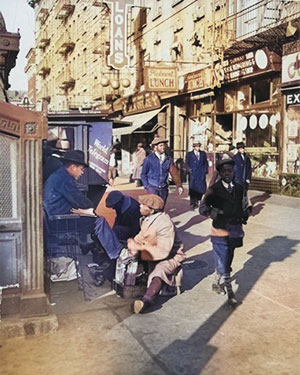 Shoe-shining stands were everywhere in the 1920's. They can be seen in hotels, train stations, airports, business establishments, and town squares.
Koken made several shoe-shining stands as well. The company manufactured one-seater, two-seater, three-seater, and four-seater shoe-shining stands from their Mill Building. Then, they are finished with varnish or enamel in the Wood Finishing Department. From the illustrations, one can tell that the build quality is top-notch.
Reading the Koken Catalog No. 21 felt like going back to that period when quality was given the utmost importance. It was truly a glorious time!