There are several types of antique barber chairs for sale. Depending on your shop's needs, you may want a barber chair that can go up or down smoothly and furnished with an adjustable footrest as well as a removable headrest. There are others who may want one with a reclining back rest and flamboyant upholstery to attract customers. Regardless of preference, barber chairs come in different types.
Traditional types are made from leather or vinyl and have a chrome base. Some units are hydraulically driven so that clients are comfortable when the chair is being raised or lowered. European types are typically made of vinyl with wooden arm rests. All-purpose types normally have smaller builds than their traditional counterparts. They are widely used in salons and tattoo shops. Finally, facial tables have a fully reclining seat back to give more comfort and luxury. They are mostly used in spas.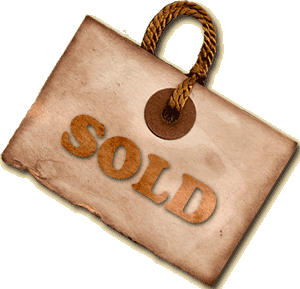 Genuine antique barber chairs that you can find for sale are not cheap. There was a Koken barber chair shown in the show, American Restoration which sold for more than six thousand bucks. Other chairs would sell higher, commanding closed to five digit figures.
Antique barber chairs are valuable because of their elaborate designs and the craftsmanship that their makers put into them. We rarely see such skill nowadays, and most would come from an assembly line. These old chairs were made with different materials, patterns and finishes that are distinct to the period they were made. The materials were carefully selected and were top quality. As a result, they are long-lasting which also explains why they still exist today. The value of these chairs will surely go up over time regardless of market conditions. If you plan to add one in your collection, it won't just be a display piece. It will also be a worthy investment.
Adequate care and maintenance must be taken to preserve the condition of these chairs. Make sure that you've done your homework and gathered some tips on how to properly protect and store them prior to making a purchase. As a rule of thumb, they should be kept in relatively humid and cool areas. Direct sunlight can cause wear and tear, so it should be avoided. On the other hand, excessive cleaning can sometimes lead to the chair's deterioration. So be careful when cleaning your antique chairs.
Antique barber chairs are an excellent way to accentuate your spaces, but there are a few considerations before you decide to buy that rare thing you've been wanting for so long. Now that you are aware of the various types of barber chairs for sale and how you can take care of them, you will know what to look for when buying one.
---